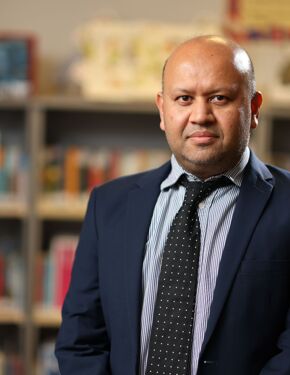 Shuabur Rahman
executive regional director
An experienced educator, Shuabur has dedicated his working life to teaching. He has spent 25 years in the profession starting his career as a maths teacher before progressing to senior roles. Shuabur held assistant and deputy headteacher roles before being appointed associate headteacher in April 2022.
He played a crucial role in helping the school to achieve an Outstanding judgment from Ofsted on two occasions. Shuabur is passionate in his belief that the right education has the power to transform lives and lift communities.
He wants students at FGCS to be ambitious of their futures, aspire for the top universities and passionate about their professions.