Schools for Success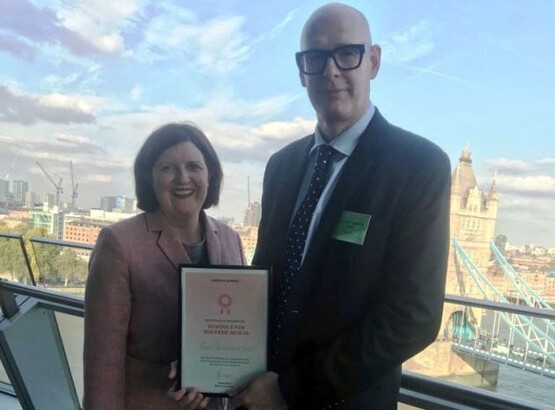 The Mayor of London has praised FGCS for helping students from disadvantaged backgrounds score top marks in their exams.
Sadiq Khan heralded us for achieving better marks at GCSE than non-disadvantaged pupils do nationally.
Our pupil assessment system, the Dynamic Progress Report, which gives students and families instant feedback on their class and homework, was singled out for special praise.
This is the second year in a row the school have been asked to join the Mayor of London's School for Success programme.
The school's Executive Headteacher Simon Elliott and Head of School Charlotte Whelan attended the special ceremony at City Hall earlier this month.
Last year the school were asked to participate in the programme in recognition of setting a culture of high aspiration and academic success.
Mrs Whelan said: "The work we do at this school is making a real difference, sometimes a crucial difference, to the lives of students who need our help the most."
FGCS is among 22 secondary schools in London to be included in the programme this year and the only one in Newham.
Read the full story in the Newham Recorder: