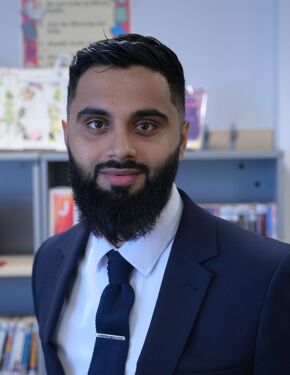 Mohammed Izrar
Lead Practitioner
Mohammed Izrar joined Forest Gate Community school in January 2022 as a Lead Practitioner. Since joining, he has helped the department achieve outstanding results - both, in terms of student attainment and pupil progress.
Izrar is responsible for Pupil Premium across the school, as well as the Pathway X programme in Science for our highest ability pupils.
A Northern born twin, Izrar is highly passionate about the Sciences. He continues to strive for excellence, and transform the lives of his students and peers.